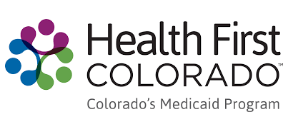 Getting Started using your Medicaid
If you already working with a CCB (Community Centered Board), contact your Resource Coordinator (RC) and ask to have Activity Options included in your IPO.  Your RC will issue a Prior Authorization Request (PAR) which gets thing started.
A RecPartner will contact you to continue the assessment process for you or your family member.  We will discover your goals, interests and abilities and determine together the best plan for you.
If you are new to the process and need to determine eligibility for government funding programs, check with your CCB or Department of Disabilities.
HCBS Medicaid Waivers, Community based Day Programs 
We enjoy many activities in our Local Denver/Foothils communities. Our RecPartners take individuals and small groups to local businesses, theaters, museums, community centers, parks, restaurants, trails, community events, land marks and so much more! We are also know to travel around Colorado to places like Aspen, Glenwood Springs, Granby, Snow Mountain Ranch to name a few.  Activity Options LLC has program approval from the Colorado Department of Public Health and Environment to provide services under HCBS-DD and HCBS-SLS: Supported Community Connection (SCC), Mentorship, Respite and Non-Medical Transportation and CES – Respite and SCC. Participate in activities up to 12 hours a week. Check back for the 2018 calendars. Message us or call for more information.
HCBS Medicaid Waivers, Facility based Day Programs
The "Activity Options West Community Center" is OPEN! Day Habilitation Programs, Pre-Voc and Supported Employment. Full social and developmental programs. Check back for 2018 calendars and curriculums. Message us or call for more information.
Do You Qualify for Medicaid Funding?
We work closely with the Resource Coordinators at these agencies to match people with our programs.  Participants who qualify for medicaid funding can use "RecPartners" as their providers who are paid through their approved waiver.  To see if you qualify for this program, contact the Division of Disabilities Medicaid Waiver Program or the CCB in your area.
Links to our Colorado CCB catchment areas are:
Can we 'Private Pay' for Activity Options services?
If you are working outside of  Medicaid and a CCB, contact Activity Options directly. Services range from $25-$200 for the day depending on the support and type of activities. We will get you started by assigning you a RecPartner, scheduling an in person meeting and filling out the required forms. Activity Options offers payment plans to best suit you and your loved one. Custom programs and requests are always welcome. *Medicaid Waiver restrictions apply. Message us or Call for more information.